Day of Giving

Save the date for the 7th Annual Day of Giving on May 5, 2023!
Thank you, Panthers! The 6th Annual PDS Day of Giving on May 6, 2022 was an extraordinary success because of YOU! We are grateful for the generosity of our community. A special thank you to the Parent and Alumni Volunteers who helped make this a historic day at Princeton Day School.
In true panther fashion, our community came together and exceeded our greatest expectations. We received 936 gifts, totaling $501,446 – a record breaking year! Thank you! Click here to see alumni and parent leaderboards from the 2022 Day of Giving.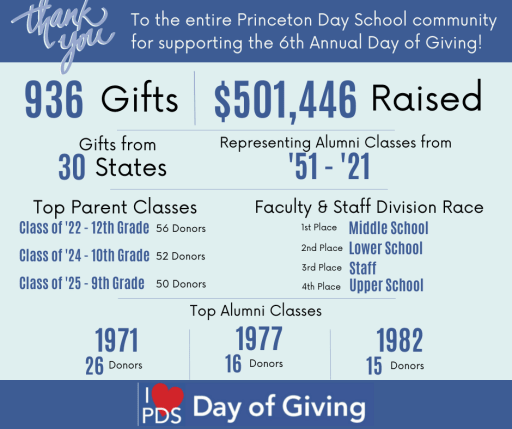 Be sure to follow us on social media for updates!